Enjoy an exclusive Italian Aperitivo at Osteria Terraglio
Creative Aperitivo at Restaurant Terraglio: Flavor Explosion for an Unforgettable Happy Hour.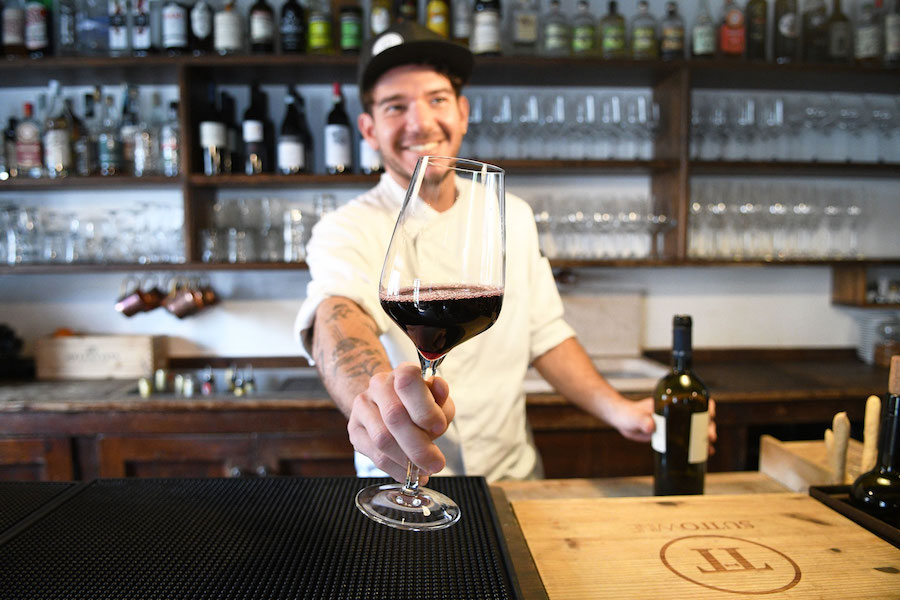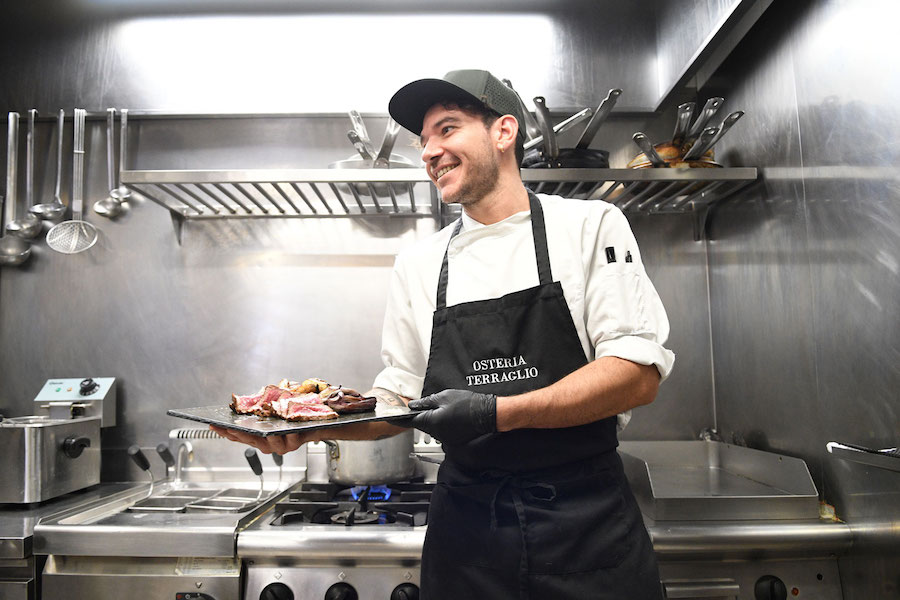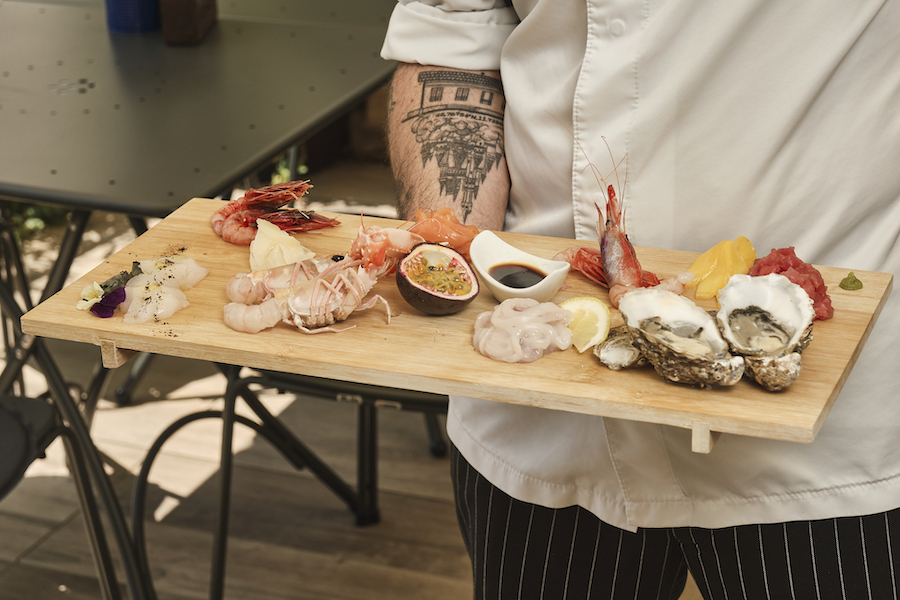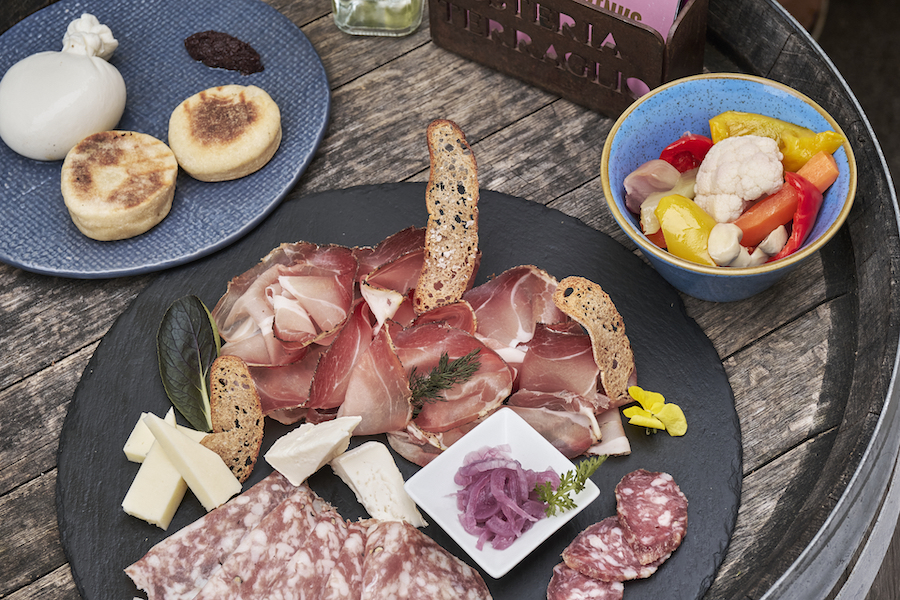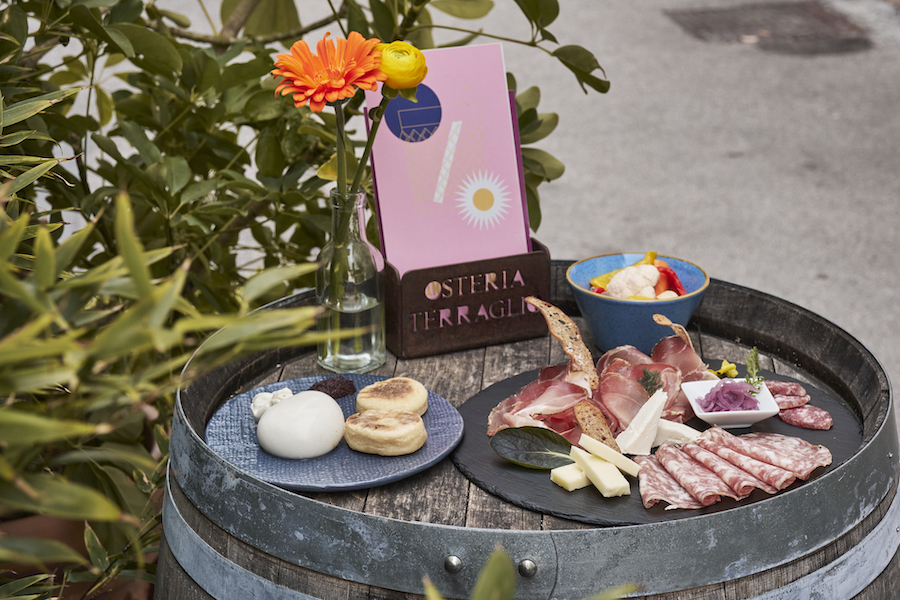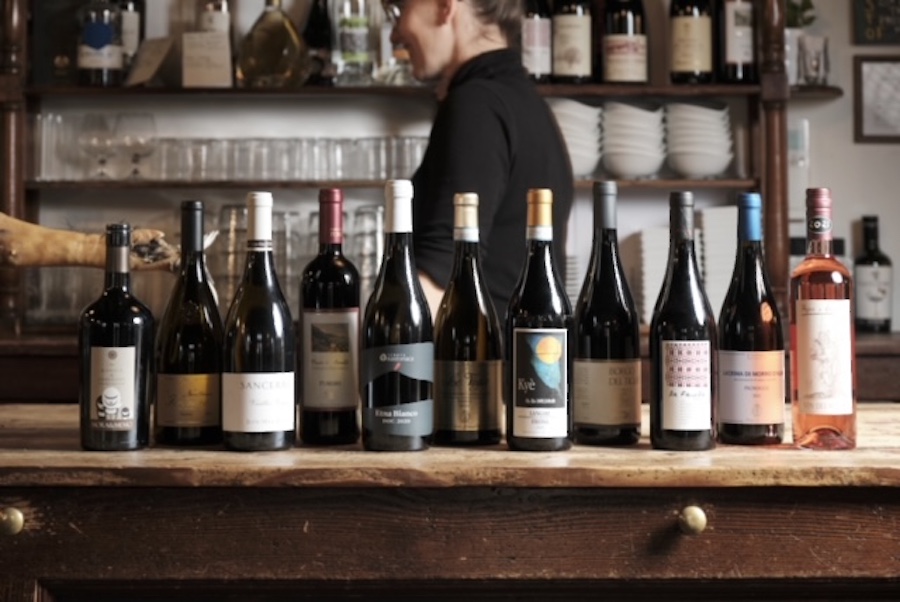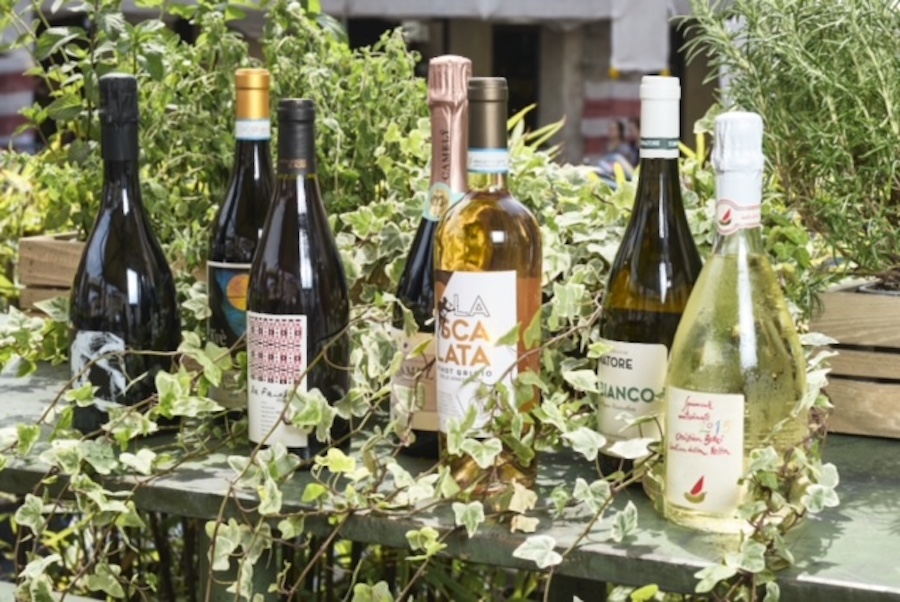 – Experience the enchantment of a Bassano aperitivo at Osteria Al Terraglio, where tradition meets innovation in style.
– Flavorful Symphony: Indulge in Chef Andrea Bertoncello's culinary masterpiece, a harmonious blend of regional heritage and cutting-edge techniques.
-Discover the heart of Veneto through expertly paired wines and authentic cicchetti, a culinary journey that celebrates Bassano's flavors.
When the clock strikes 6 pm in Bassano, the city comes alive with the enchanting ritual of  "aperitivo" – a cherished tradition for Venetians and an unmissable part of your visit. And if you're looking for an aperitivo experience that goes beyond the ordinary, Osteria Terraglio is your destination, seamlessly blending tradition and innovation in the heart of Bassano.
Picture this: on balmy summer evenings, you'll unwind on the patio, basking in the view of the majestic Ezzelino Castle. As the weather turns cooler, step inside the cozy embrace of Osteria Terraglio, where warmth and comfort envelop you. Chef Andrea Bertoncello, our culinary maestro, orchestrates an ensemble of flavors that pay homage to our region's culinary heritage while embracing the cutting-edge techniques of today.
Prepare to embark on a tantalizing journey of taste with an intriguing twist. Delve into the art of pairing as three carefully curated glasses of wine or aperitifs take center stage, perfectly complemented by Veneto's signature cicchetti – delectable bite-sized appetizers that embody the essence of local flavors. Each cicchetto is a testament to Chef Bertoncello's dedication to locally sourced ingredients, ensuring an authentic taste of Bassano in every bite.
But there's more. Every dish on your plate is a canvas of the chef's creativity, a contemporary reinterpretation of classic flavors that nods to the past while embracing the present. It's a true feast for the senses, where tradition dances harmoniously with innovation.
Whether you're seeking a romantic aperitif with a loved one or an impromptu happy hour with friends, this experience promises a special moment that amplifies the very spirit of Bassano. So raise your glass – whether it's to a memorable evening, a captivating ambiance, or the enchanting vibes of Bassano itself. Here's to making your time in Bassano even more unforgettable. Cheers!
3 glasses of wine of aperitifs;
3 cicchetti each
{{ reviewsTotal }}
{{ options.labels.singularReviewCountLabel }}
{{ reviewsTotal }}
{{ options.labels.pluralReviewCountLabel }}